Long Island Lost/Deleted File Recovery Specialists providing
LOST & DELETED FILE RECOVERY
Everybody accidentally deletes a file that they need from time to time. The good news is our deleted file recovery service can often recover these files.
Common File Systems
Windows NTFS, GPT File System
MAC HFS/HFS+ File System
Linux File System-EXT, EXT 2, EXT 3, EXT 4
The NFS Network File System For NAS Devices (Network Attached Storage)
The FAT, FAT 16, FAT 32, EX FAT (File Allocation Table)
Common Devices
Mobile Phones & Tablet Devices
Personal Computers & Laptops
Servers & Backup Devices
External Hard Drives
USB thumb Drive, Camera Memory Cards
Can you restore my deleted, missing or lost files?
Answer: Yes, call us to find out what our procedure will be to recover your files.
If you accidentally delete your files, we recommend you turn your system off and submit it for evaluation immediately. The longer the system stays running, after you delete decreases the chance that we can recover your data without corruption. Have you lost or even accidentally deleted files that you really need? Are you in a situation where you just don't know how to get your files back? Did you format your memory card and start taking more pictures? Just sit tight, at Networks, we have a great chance in recovering your data for you. When it comes to Data Recovery, we will troubleshoot any issue with a Free Diagnostic! We will then help identify the exact issue you're having and we will let you know how we'll plan to resolve that issue for you, so you can sit back, relax and know that your Data Recovery issue is being taken care of!
So how does this relate to a my computer data?
When data is stored on a media such as; hard drive, ssd, floppy drive, thumb drive, and etc. Not all of the parking spaces are always taken up.  When data keeps getting added to the media, the data is put in the other free parking spots.  Media does not call it parking spots, it is called clusters.  There are billions of clusters on a media device.  All of these tiny clusters all equal up to the size of the media.  When data is stored in a cluster/parking spot, a mirror of the data is ghostly stored in the cluster as well, you can call this debris.  If the data is kept in that cluster, then the ghost image of that data is protected, however when a file is deleted/lost the ghost is no longer protected and is open to get washed away.  Not by rain, but by other new data.  This is why it is critical to turn off the computer the second the file/data is deleted, because the odds will be in your favor.  Now even though that file was deleted/lost a month ago does not mean you lost that file for good.  It just means your percentage is higher in getting that file back, the second the device is turned off after a file is deleted/lost.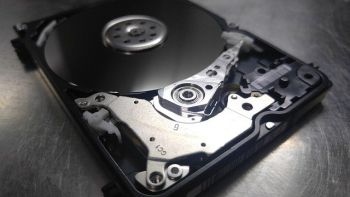 How Does Long Island Lost/Deleted Files Data Recovery Work?
We use a combination of both software and hardware to recover your important Lost/Deleted Files data files. We have Long Island Lost/Deleted Files​ data recovery solutions with specific machines we've designed and built to handle more problematic situations where the physical hardware has not yet failed completely but needs to be worked on very carefully to avoid problem areas with the device. In such cases where the equipment has failed completely, we have a whiteroom where our data recovery engineers can open your equipment, analyze the damaged media, replace parts (if needed) to get the device communicating properly so we can recover your data. We have a high success rate for recovering your important data. In some cases we can even reconstruct damaged database files and various other types of files.
Steps to Recovering Your Data
The Lost/Deleted Files Data Recovery Process
Long Island Lost/Deleted Files Data Recovery is a process of retrieving inaccessible, lost, corrupted, damaged or formatted data from the equipment when the data is not accessible in a normal way. Our process goes beyond the basic or free software you can download online. Our Long Island Lost/Deleted Files data recovery specialists can extract your data from damaged media including fire and water damaged equipment.
First, we take a look at your equipment to determine what's going on with your equipment and determine if the Long Island Windows data recovery is mechanical or not. If there is a mechanical problem with your equipment, our data recovery specialists will stop and inform you before continuing with the recovery process.
The second stage during recovery is to properly identify the file(s) you are looking to retrieve from your damaged equipment. If your media has suffered physical damage, parts may need to be ordered and depending on the damage, the evaluation process may take longer than usual.
After we have been able to properly identify the file(s) you are looking for, next stage of the recovery is extracting the data from your damaged equipment. During the data extraction, we verify the file integrity to minimize corruption of your data.
Good News! Once we have safely transferred your recovered data to new equipment, we will notify you that your data is ready for pick-up, delivery, electronically, or shipment.
Losing your Windows data can be frustrating!
Based on your individual needs, we offer different service levels to meet our customer's needs and expectations.
* Represents the average time to diagnose, evaluate, extract, and return your data. The actual time for recovery varies per client and cannot always be guaranteed. In some cases when parts need to be ordered, larger (1TB+) drives may increase the average time for recovery.