Long Island Raid Data Recovery Specialists providing
RAID 0/1/5/6/10 DATA RECOVERY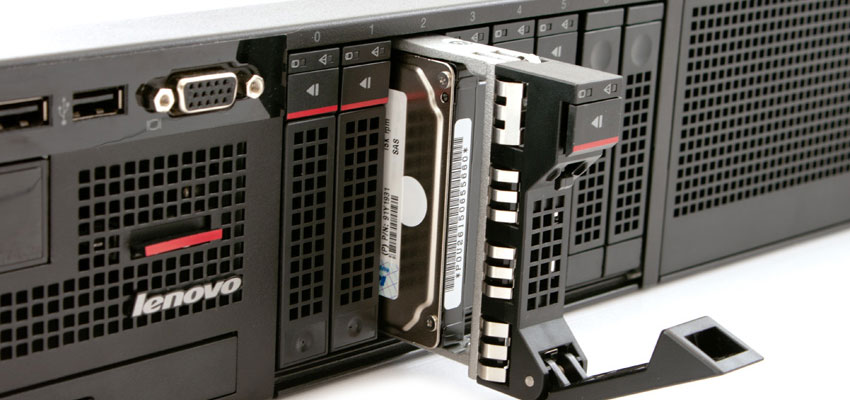 Long Island RAID Data Recovery
Networks's Long Island Raid Data Recovery Services, offers you a fast, cost-effective data solution to get your data off your broken storage array. We have years of experience, in getting data off of troublesome RAID systems including Tower Servers, rackmount servers, Blade Servers,  network attached storage devices and other raid devices. There are many types of RAID setups and configurations. Our knowledgeable data recovery technicians have worked will all types of RAID setups including:
JBOD, stands for Just a Bunch of Disks. The JBOD feature comes with most equipment that support the RAID technology. The JBOD feature is not always treated equality across manufactures. To keep it simple, JBOD contains multiple single hard drives in a single piece of equipment. Some are programmed to only show 1 volume, however not to be confused with Raid 0. JBOD, usually fulls up data on one hard drive first, then when it runs out of room on that hard drive, it then starts storing data on the next available hard drive. With RAID 0, even though you get the same space, how the files get stored is different. With RAID 0 when you save that word document, the RAID controller cuts the file in half, one hard drive gets stored on one Hard Drive and the other half gets stored on the other hard drive. Sometimes the JBOD technology can randomly choose which hard drive to save your data. Therefore JBOD is not RAID, however it is treated like RAID and a poor one to boot.
WE CAN ALSO RECOVER RAID DATA FROM OTHER LESS USED (OLDER) RAID SETUPS!

Long Island RAID & NAS Data Recovery Experts
It's important to understand why the failure occurred and our Long Island RAID Data Recovery specialists are able to determine the cause of  failure, and recover your business or personal data. With over 15 years experience handling various RAID configurations and devices like Drobo, Lacie, Seagate, Dell PowerVault, Tripp Lite, SuperMicro, 3U, MediaSonic, ProRaid, Raidon, Habey, Synology, QNAP, Buffalo and other less known RAID devices.
We can recover data from all file system formats, like HFS+ (Mac), FAT32/NTFS/GPT (PC), XFS/EXT3/EXT4/ReiserFS (Linux), and Virtual File Systems (VMFS) along with all hard drive interfaces (like SATA, IDE/ATA, SCSI, and SAS).
There are many reasons why your RAID system can go down. The common diagnosis is that one or more drives might have started failing. The other reason for the RAID failure could be the RAID Controller Card. Usually we have seen more RAID cards go bad, when using a RAID 1 setup. Using a damaged RAID controller can appear as if your hard drives are bad, but in most cases the hard drives are healthy and the RAID controller is failing and corrupting the data being written to your drives. A damaged RAID controller writing corrupt data to your hard drives can be quite challenging for a Long Island data recovery specialist to reverse.
Software RAID vs Hardware RAID
There are two main type of RAID systems. Hardware RAID uses a RAID controller card to control the hard drives and handle the disk configuration. The drives are handled on a hardware level so the operting system never knows the difference and only sees one hard drive. Software RAID implements various RAID levels in the kernel disk and offer a cheaper solution to hardware RAID. It is important for our Long Island Data recovery specialists to know if the RAID system uses Software or Hardware RAID. There are different methods of recovery for hardware vs software RAID.
What do you need to recover data from my RAID system?
We generally recommend you bring the entire computer, server or NAS Device to us and any hard drives that was/has been used prior. Since some people don't know what RAID configuration they are using, it is important for us to properly examine the configuration setup to properly and quickly recover your RAID data. Please call a Long Island data recovery specialist to discuss your RAID Data Recovery needs.
How Does Long Island Raid Data Recovery Work?
We use a combination of both software and hardware to recover your important Raid data files. We have Long Island Raid​ data recovery solutions with specific machines we've designed and built to handle more problematic situations where the physical hardware has not yet failed completely but needs to be worked on very carefully to avoid problem areas with the device. In such cases where the equipment has failed completely, we have a whiteroom where our data recovery engineers can open your equipment, analyze the damaged media, replace parts (if needed) to get the device communicating properly so we can recover your data. We have a high success rate for recovering your important data. In some cases we can even reconstruct damaged database files and various other types of files.
Steps to Recovering Your Data
The Raid Data Recovery Process
Long Island Raid Data Recovery is a process of retrieving inaccessible, lost, corrupted, damaged or formatted data from the equipment when the data is not accessible in a normal way. Our process goes beyond the basic or free software you can download online. Our Long Island Raid data recovery specialists can extract your data from damaged media including fire and water damaged equipment.
First, we take a look at your equipment to determine what's going on with your equipment and determine if the Long Island Windows data recovery is mechanical or not. If there is a mechanical problem with your equipment, our data recovery specialists will stop and inform you before continuing with the recovery process.
The second stage during recovery is to properly identify the file(s) you are looking to retrieve from your damaged equipment. If your media has suffered physical damage, parts may need to be ordered and depending on the damage, the evaluation process may take longer than usual.
After we have been able to properly identify the file(s) you are looking for, next stage of the recovery is extracting the data from your damaged equipment. During the data extraction, we verify the file integrity to minimize corruption of your data.
Good News! Once we have safely transferred your recovered data to new equipment, we will notify you that your data is ready for pick-up, delivery, electronically, or shipment.
Losing your Windows data can be frustrating!
Based on your individual needs, we offer different service levels to meet our customer's needs and expectations.
* Represents the average time to diagnose, evaluate, extract, and return your data. The actual time for recovery varies per client and cannot always be guaranteed. In some cases when parts need to be ordered, larger (1TB+) drives may increase the average time for recovery.